Testimonials
What graduates say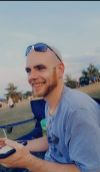 Andy Romans
For 20 years I did nothing but dope, heroin, meth and pain pills. After being in prison twice, I decided to get help at Ethan Health. It's been three years now and I haven't relapsed, this is the best I've ever been. Ethan Health support you a lot, they actually care about you.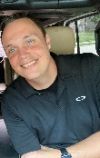 Jonathan Hoium
I spent most of my 20s chasing one drug after another. After a close friend of mine OD I decided it was time to get help.
I thought I could drink as a normal person; that led me down a path where I didn't want to live. I knew I needed help and that's how I found Ethan Health. Attending IOP, OP, Counseling, AA, and working the steps I have turned my life around. Today I want to live.

Chris Burton
I have never been able to stay in treatment for more than 2 weeks. It's just been different here. This is a special place. The environment was different, the staff really cares about the people that are here. I was able to be comfortable and have an open mind. It changed things for me.