problems we can help with
What issues
can be treated?
100+
Years
Over 100 years of medical and clinical experience behind our team
95%
Satisfaction Rating
Our patients rate us 95 out of 100
#1
best drug & Alcohol Rehab center
Voted one of the best Alcohol and Drug rehab centers 
2,500+
Patients treated
Over 2,500 patients treated successfully and counting
Most Insurances Accepted
We accept most major Kentucky
Medicaid and Commercial 
insurers. Your plan will usually cover the cost of our treatment services
leaving no cost to you.
Speak to us to find out more.
Where are we located?
Richmond, Kentucky (MADISON COUNTY)
1621 &1623 Foxhaven Dr, Richmond, KY 40475
*FREE TRANSPORT ASSISTANCE AVAILABLE*
Ethan Health Madison County Clinic is a drug & alcohol rehab facility located in Richmond, KY. Our clinic offers Telemedicine/telehealth, Inpatient & Outpatient treatment specializing in treatment of Adults. We also support clients referred from the court/judicial system.
Below is a summary of services offered by us:
Outpatient
Intensive Outpatient
Residential
Targeted Case Management
Peer Support
Individual and Group Therapy
Medicated Assisted Treatment ('MAT')
Physician Appointments
Telemedicine

We also have
another clinic located in Burlington, Kentucky
for those located in North Kentucky.
Our clinical team
All of our clinical team are medically certified.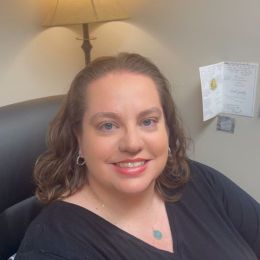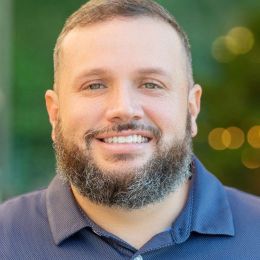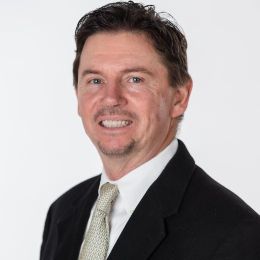 Our support staff

The trained personnel below are here to help you on the path to recovery
Testimonials
What people have to say
Most who undertook our program have turned their life around and are happy with our service. Read their very own reviews.
"Great people, they changed my life in so many ways. Ryan stopped his daily life to come to court with me to help me out of a bad spot. They're not just a doc office, they're people who want to make a difference. I love u all thanks for the help u have given me"

For 20 years I did nothing but dope, heroin, meth and pain pills. After being in prison twice, I decided to get help at Ethan Health. It's been three years now and I haven't relapsed, this is the best I've ever been. Ethan Health support you a lot, they actually care about you.

I spent most of my 20s chasing one drug after another. After a close friend of mine OD I decided it was time to get help.
I thought I could drink as a normal person; that led me down a path where I didn't want to live. I knew I needed help and that's how I found Ethan Health. Attending IOP, OP, Counseling, AA, and working the steps I have turned my life around. Today I want to live.

Frequently Asked Questions
What is residential treatment?
Residential treatment for addiction is a type of inpatient treatment that provides 24/7 care and support for individuals struggling with addiction. Residential treatment programs typically last for 30-90 days, and they offer a variety of services, including:
Individual and group therapy
Medication-assisted treatment
Life skills training
Aftercare planning
Who is residential treatment for?
Residential treatment is a good option for individuals who are struggling with addiction and need a high level of care and support. Residential treatment can be especially helpful for individuals who are:
Having difficulty quitting drugs or alcohol on their own
Experiencing withdrawal symptoms
Having co-occurring mental health disorders
In danger of harming themselves or others
Needing to escape their current environment
How long is the program?

Treatment length depends on the progress of the individual but will generally last 30-90 days.
What is the cost of residential treatment?
We accept most major Kentucky Medicaid and Commercial insurers. Your plan will usually cover the cost of our treatment services leaving no cost to you. Speak to us to find out more.

What happens after residential treatment?
After residential treatment, you will need to continue your recovery journey. This usually includes attending outpatient treatment, which Ethan Health can provide. It is important to have a strong support system in place to help you stay sober.


What are the qualifications of the staff members at your clinic?

Our staff members are highly trained and qualified addiction specialists, including licensed therapists, counselors, and medical professionals.
Can I bring personal belongings with me to the treatment center?
Clients are allowed to bring a limited number of personal belongings to the treatment center, and any items deemed inappropriate or harmful to the recovery process will not be allowed.
Will I have access to a phone or computer during my stay at the center?
Clients are typically not allowed to use phones or computers during their stay, as this can be a distraction from the recovery process.
Will I be able to have visitors or leave the facility during my treatment?
Visitors and outside trips are typically not allowed during the residential addiction treatment program, as clients are encouraged to focus solely on their recovery.
Are there any age or gender restrictions for the residential addiction treatment program?
Our program is an adult male only facility.
How many are in the program?

The program has a small capacity of 16 men, split into two groups of 8. This ensures treatment is individualised.
Are there any fun activities?

Yes, there will be weekly activities as a group. There is also on site basketball, cornhole, board games and a workout room.
ready to take back your life?
Leave your contact information and describe your problem. We'll get in touch as soon as possible and advise on the next steps.
Contact information